OUR MISSION
At WWT International (WWT), we are dedicated to empowering energy operators with unparalleled products and engineering services. Specializing in the Oil & Gas and Geothermal sectors, we aim to push the boundaries of innovation to facilitate our clients in reaching greater depths and achieving success.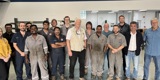 Our History
Founded in 1989 as Western Well Tool, WWT originated with the breakthrough of the first drillstring friction-reducing device. Evolving with the demands of a dynamic industry, we became WWT International, reflecting our global reach and commitment to innovation. Notable milestones include the development of the first hydraulic Coiled Tubing Tractor in 1998 and the introduction of the WWT Flexshoe in 2014, which revolutionized casing running challenges.
OUR ACHIEVEMENTS
Over 255 US & foreign issued and pending patents.
Multiple industry recognitions including:

World's slimmest CT Tractor for Matrix Acidizing Stimulations and Logging in Extended Reach Wells – 2017
Best Presentation at the Geothermal Resource Council – 2011
World Intervention Record with Coiled Tubing Tractor – 2011
Best Completion Technology – World Oil Nomination 2010
Engineering Project Achievement Award by ExxonMobil – 2006

Involved in record-setting wells using NRPs, including the longest lateral drilled in the lower 48 states in 2023
Innovation
Steering the forefront of technological advancements in the energy sector.
Quality
Committed to excellence, certified by IS0 9001:2015.
Safety
Prioritizing the well-being of our employees and the environment.
Service
Providing 24/7 global support and expert solutions.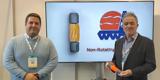 Our Promise
To be the trusted partner of energy operators worldwide, extending their capabilities and enabling them to reach farther with our innovative products and services.
CONTACT US
We invite you to discuss how we can assist with your current or upcoming projects. Reach out to WWT International, and let's explore how we can reach farther and achieve greater depths together.