MARK YOUR CALENDARS: WWT International Joining Middle East Oil & Gas Show and Conference 2019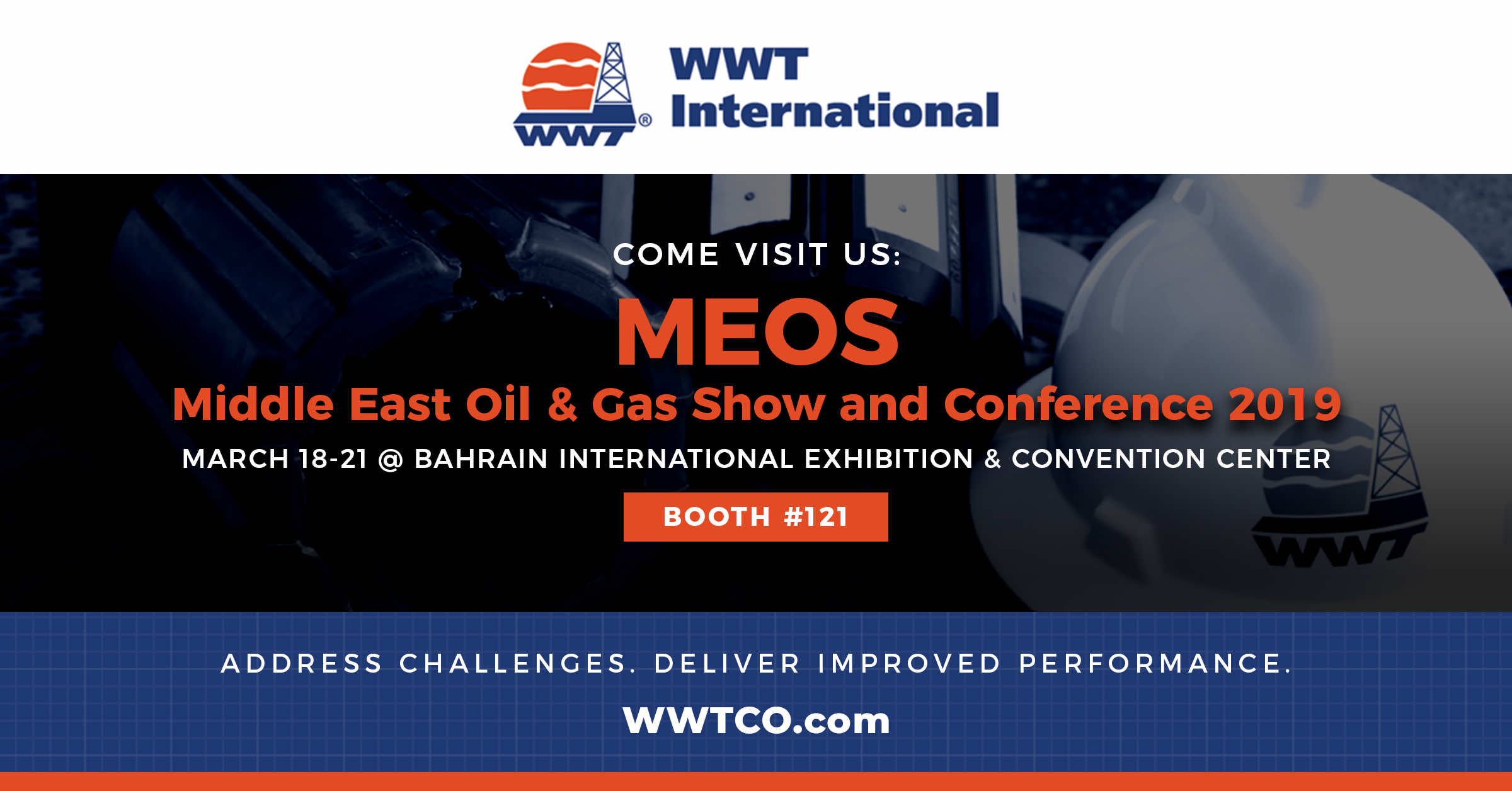 WWT will proudly be showcasing technology that solves many of the complex problems encountered in running casing at the 17th Middle East Corrosion Conference and Exhibition (MECC) at the Bahrain International Exhibition Centre in Bahrain on September 30 - October 3 in Booth NMB 06.
Featured Products Include: WWT FlexShoe (FLX)™, WWT JetGuide™ and the WWT JetReam™ tools that were designed to save significant rig time and reduce any risk when running casing on extended reach drilling, horizontal and highly deviated wells.
WWT would like to invite you and your colleagues to visit our Booth (NMB 06) to learn more about WWT and our Products and Services, from our Engineers, Sales and Management teams who will be in attendance. 
About the Conference: The 17th Middle East Corrosion Conference and Exhibition (MECC) event is organized by NACE Dhahran Saudi Arabia Section, NACE West Asia & Africa Area and the Bahrain Society of Engineers. 
The MECC has steadily expanded since its inception to become a globally leading conference in the area of corrosion management. For the last years, the event proved to be an ever evolving platform with opportunities for industry leaders, corrosion engineers, manufacturers, and service providers to exchange best practices, expand working network, and showcase products and services in corrosion prevention. The number of professional and industrial delegates has steadily grown to cover all aspects of corrosion with representatives from the four corners of the globe.