WWT International Part of SPE/IADC Drilling Conference & Exhibition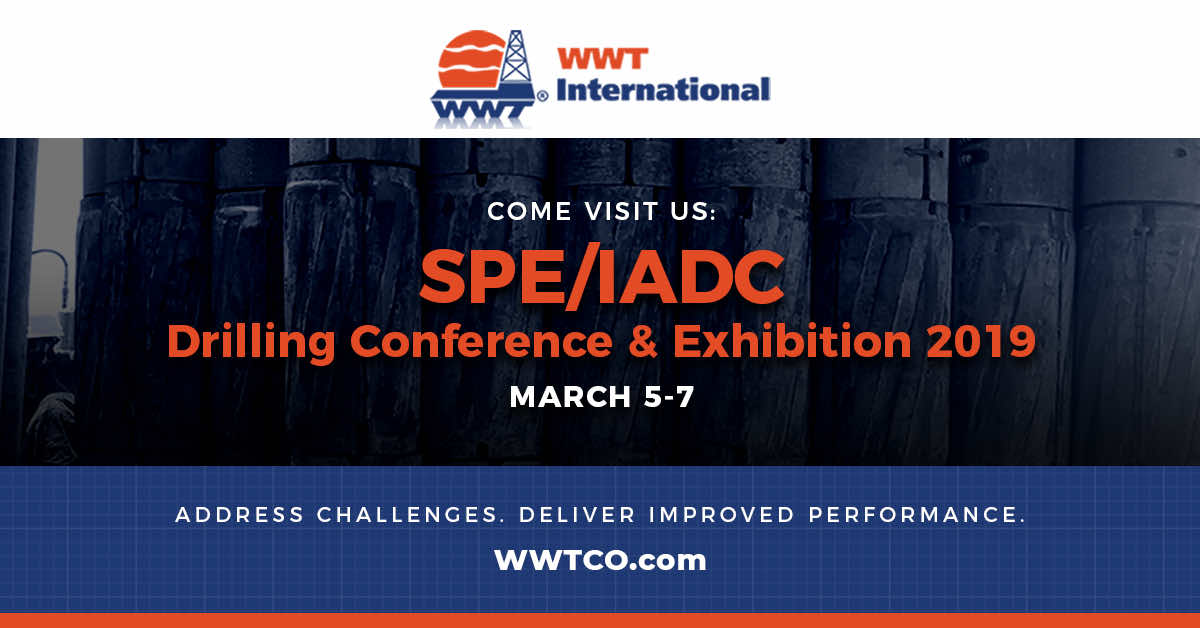 WWT International will proudly be showcasing technology that addresses challenges and delivers improved performance at the SPE/IADC Drilling Conference & Exhibition at the World Forum in the Hauge, Netherlands on March 5 - March 7 in Booth 78.
Featured Products Include: WWT FlexShoe (FLX)™ and the WWT Non-Rotating Protectors™ tools that were designed to save significant rig time and reduce any risk when running casing on extended reach drilling, horizontal and highly deviated wells.
WWT would like to invite you and your colleagues to visit our Booth (78) to learn more about WWT and our Products and Services, from our Engineers, Sales and Management teams who will be in attendance. 
About the Conference: The SPE/IADC Drilling Conference & Exhibition has become established as a unique confluence of the people and ideas best placed to advance our scientific understanding of drilling in oil and gas exploration and production. The event is developed by the industry for the industry and is the perfect forum to learn, network, and showcase. 
Alternating annually between the US and Europe, in 2019, international drilling professionals will descend on the prestigious World Forum in The Hague to exchange knowledge, examine best practices and shine a spotlight on new technologies
It brings together operator companies, contractor firms, and service companies to address challenges and deliver improved performance.