WWT International Featured at IADC-SPE Drilling Conference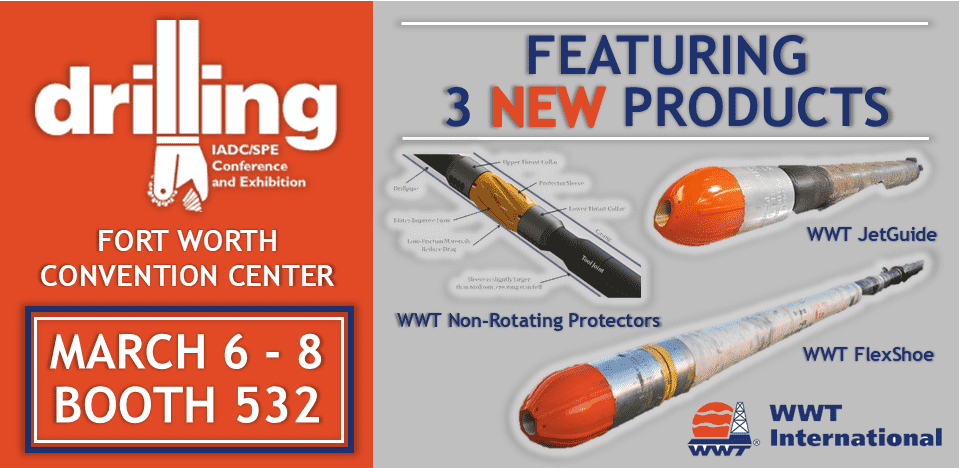 WWT will proudly be exhibitting new technology at the IADC/SPE Drilling Conference and Exhibition in Fort Worth, Texas on March 6-8 in Booth 532.
About the Conference:  The IADC/SPE Drilling Conferenceand Exhibition accelerates progress in our industry by connecting forward-looking technical presentations to open discussion forums. The technical program enables E&P professionals to see through today's challenges and work collaboratively toward solutions that will create a stronger future for an increasingly energy-driven world.