WWT International Hosts ARAMCO Workshop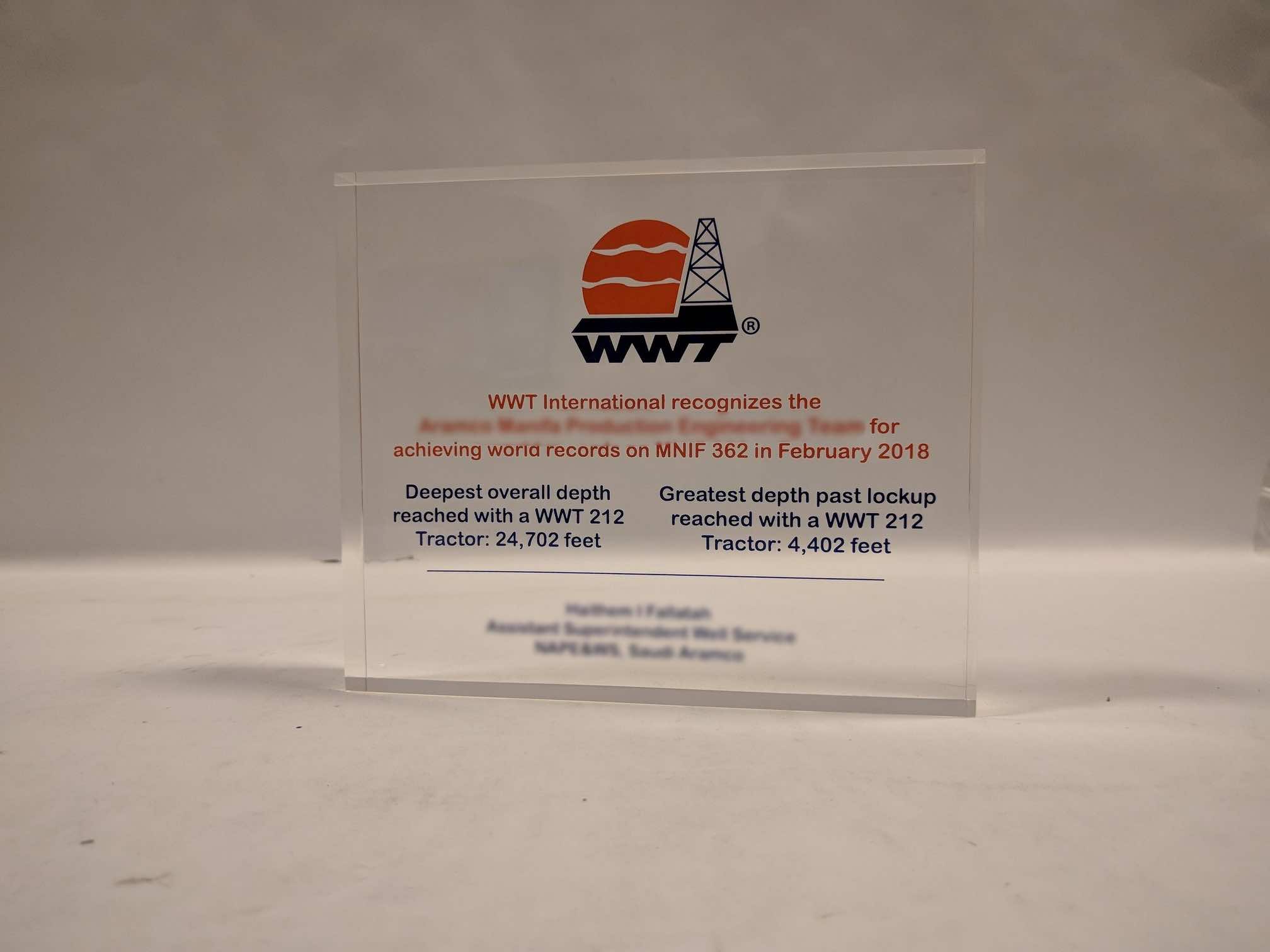 WWT International hosted a workshop for ARAMCO on Wednesday, July 4th in Khobar, Saudi Arabia.
It was well attended with representatives from ARAMCO Manifa completions and ARAMCO EXPEC ARC. Participants included Engineers, Supervisors and Superintendents. 
The WWT workshop was focused on the WWT 212 Tractor but the event also touched on WWT's complete product line and capabilities.
The presentation was finalized by presenting Awards for the successful operation on MNIF-362. 6 Awards were handed out by WWT.
The event concluded with a delectible lunch.